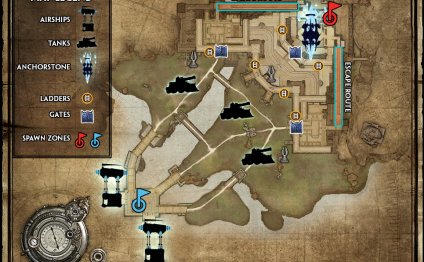 TERA game guide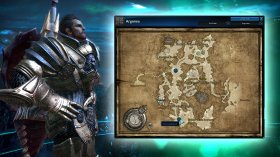 Where Is the Nexus?
The Agnitor aren't sure why, but they've determined nexuses only appear above Khanovar Front, Argonea, and Granarkus at the northern-most edge of Shara. When one of these swirling blue vortices rips through the sky, a special blue icon will appear on your world map showing its exact location. Several nexuses can be open at the same time, so check the tooltip on each blue icon. It will indicate the phase of the selected nexus.
To join in, simply fly to Zulfikar Fortress or Kanstria and head to an affected zone. You'll see a shimmering energy border surrounding the nexus area. But step carefully—just entering the nexus area is dangerous, as you will have a health-draining effect on you at all times while inside the nexus border.
Characters of level 59 and above will automatically get a request to join a party when they enter the nexus area. Party matching is automatic and will try to distribute healers and tanks depending on character availability. Parties are essential for the latter phases of the nexus, which are essentially boss battles.
Players will also get a quest—The Mysterious Nexus—when they enter the nexus area. This quest completes upon finishing a phase and rewards 30, 90, or 180 Agnitor reputation (depending on the phase), plus 10, 30, or 70 Agnitor credits and 20 gold for anyone who participates in defeating the nexus monsters in that phase. Players who stick around from one phase to the next will get the quest again, so you can get all three reward levels if you stick it out from beginning to end.
In addition to the quest rewards, nexus monsters drop nexus boons that also increase Agnitor reputation for the players who pick them up. Nexus monsters do not, however, drop gold, supplies, or equipment.
Nexus Phases
The nexus produces three phases of battle. During phase one, all existing fauna in a 60 meter radius around the nexus is eliminated and unctuous monsters and minions spill out. After twenty minutes, the nexus area expands another 10 meters. Combatants must defeat all of the monsters in order to progress to phase two.
Phase two brings a trio of BAMs and more minions. Each of the three bosses can be managed by a savvy party. Separating them, and keeping the minions from overwhelming a busy tank, will speed the way to success. Defeating all three BAMs will end phase two and progress to the final phase.
Phase three spawns one of three nexus lords—Hulmatorus, Valsharnikar, or Zyrnaxis—and still more minions. The nexus lords are far more dangerous and deadly than any party monster or world boss you've encountered yet.
It will require multiple parties to take down a nexus lord. A strike from a nexus lord leaves an effect that cannot be removed—neither by the priest's Purifying Circle nor the mystic's Purifying Shot. If five Nexus Strikes stack on a character, that character will get the Nexus Implosion effect. This is a bad thing, because ten seconds later that character implodes and dies.
Nexus Implosion can be purified off the character but the window of opportunity is small. DPS classes will need to watch and periodically step away from the nexus lord to allow their stacks to drop off. Lancers will have to trade off tanking the boss, and any unlucky soul who gets too many stacks will need an exceedingly alert and agile healer to keep the implosion from going off. Defeating the nexus lord is the only way to close the nexus.
In each phase, defeating minions causes more minions to spill into the nexus area, but there is a benefit. Minions drop rejuvenation motes (heals 2 percent of your maximum HP every second for 10 seconds) and healing motes (instantly returns 25 percent of your maximum HP). These motes are essential to counteract the HP-draining effect the nexus has on your character.
Nexus Effects
Each phase in a nexus battle is compounded in difficulty by a random effect that blankets the entire nexus area. Some are pretty straight-forward, but a couple will complicate your fighting tactics.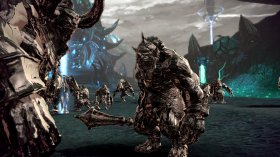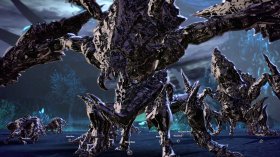 The payday lender SimplePayday here
YOU MIGHT ALSO LIKE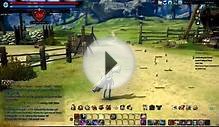 Tera Gunner Guide Levels 18 - 22 w/ Galucia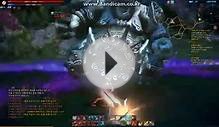 TERA Equipment Guide - Choose the best for your character!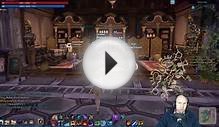 TERA | Guide | How to use extraction | How to extract ...
Share this Post
Related posts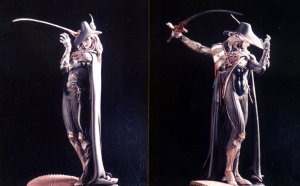 APRIL 01, 2020
Saleron's Sky Garden is TERA's ninth instanced dungeon, aimed at level 55 characters but available to any level 53–58 character…
Read More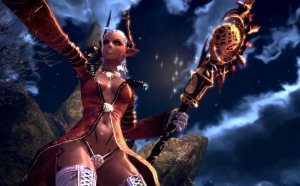 APRIL 01, 2020
Gameforge and developers Bluehole have announced the release of the New Dimensions update for free-to-play action MMORPG…
Read More