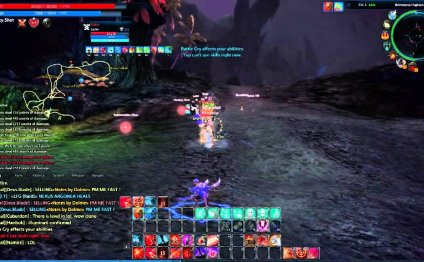 TERA Archer PVP
First, I want to say thanks to Yosha, Renai and Pikashuu for awesome guides and various information I needed as Tank/Lancer. I might have quit the game entirely if it wasn't for them. Of course, there are others who made guides which helped me as well, but I've studied Yosha, Renai and Pikashuu's guides/videos most often. Both players deserve respect with their clearly explained guides even a newbie like me can understand.
I'm a PvE player as I'm not into PvP. I don't enjoy PvP much; but I do love challenges. My main goal is to help any new or inexperienced players in instances to walkthrough/carry them, but before that, I need to get better myself;;
As about myself, I'm full Korean, obviously bilingual. I enjoy anime, manga, light novel, visual novel... etc, you get the idea. I can be considered as the so-called "otaku, " depending on how one understands what it means. I get on mostly during night-time due to being a student and a lab tech (professor's assistant). I'm studying Biochem major (maybe engineering as well... hmm...), aiming for work in labs, sitting all day doing nothing but research. Call me crazy, but it's really fun to work in labs. I'm forced(?) to teach kids at an After School/Summer Camp program my parents run at church. So I teach Math, Science, and Robotics for kids up to 6th grade. I'm also Christian as my dad is a Pastor. I have reputation to keep so I must attend church to play guitar and teach Bible study for kids.
NOTICE ME TSUKIKOTSUTSUKAKUSHI-senpaiiiiii ;w;
My main is an Elin Lancer, Loriri. (as shown as avatar)
Some of you might recognize me from random places spamming emotes or chatting randomly in anywhere. Loriri is ArmorMaster, but the thing is, there isn't much to do other than refining materials (especially oils).
My favorite skill is Onslaught, even though I don't have a good ping to use it, I take advantage of the de-sync often.
My alt is an Elin Priest, Pleepri.
To be honest, I'm a horrible healer; to be blunt, I cannot play as ranged type characters at all in most RPG.
I made Pleepri because...
1. My good friend Cheeses once made a typo for Sleep as Pleep, hence, birth of Pleepri.
2. The demand in Priest buffs in Alliance Halls during vault.
3. For fun, running around random places giving random buff while I gather raw materials.
4. Curiosity.
Pleepri is pokemon Alchemy Master. I use her to make potions, nostrums, scrolls, eclipse potions, etc. My favorite thing to do is Buffing randomly.
The alt that I'm active often is Roliri
To make a bit of roleplay here, Roliri is Loriri's little sister. She's a Berserker and I'm starting to like her quite a bit. But I still get bored since I just find blocking more fun with Lancer than Berserker. Maybe I'll play her a bit more when Zerk tank comes. I'm planning to make her WeaponMaster so that I can craft oils for Loriri. that's... pretty much it until zerk tank comes. My favorite skill is Staggering Strike.
I kinda gave up on Mystic Plaeri, mainly because I'm really bad at healing already and it feels limited. I love pooping out skittles though. My favorite thing to do is drop motes randomly.
The Warrior, Xyvri is a character I made after watching Yosha's Yosh vids and I was dazzled. I really wanted to try warrior tanking but... holy crap, the attack speed was just hard to get used to... My favorite skill is D-Stance and Cross Parry cuz I just flop dead in A-stance.
Everyone had gunner left and right, so I tried it out with Castanic gunner Geauri, I gotta say it's "fun" indeed. Attack speed is moderate enough for me to adjust, the damage was so real, it was pain to grind with gunners left and right, i gave up. My favorite skill is Scattershot.
One day Tooru.Akira and I decided to switch role so we teach each other (great chance to test your own knowledge in your class). So I made Qutri, the Slayer. I'm having a lot of fun as DPS more than Warrior or Berserker, especially because of Overhand Strike. My favorite skill is Overhand Strike.
Few weeks later, Tooru.Akira decided to make an Archer. So I made a Sorcerer, Chyouri. Sorcerer isn't so bad at all, but I just can't aim at all- Tooru.Akira can confirm how bad I am at aiming. So far my favorite skill is glacial retreat.
YOU MIGHT ALSO LIKE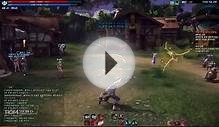 TERA KOR -Stress Test- PVP Archer (20) VS Priest (21) HD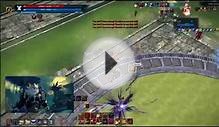 TERA - Warrior x Archer - PvP Duel Lv.60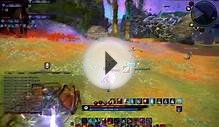 [TERA] Archer pvp #2
Share this Post
Related posts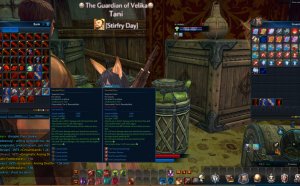 SEPTEMBER 21, 2021
By David Noonan, lead writer, En Masse Entertainment Sooner or later, everyone has a first day, be it at school or on the…
Read More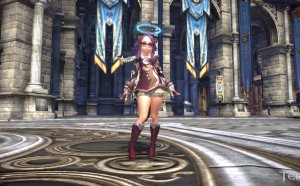 SEPTEMBER 21, 2021
Armor Refers to items that can be equipped by players in the body, hands, and feet slots in their Profile interface. The…
Read More