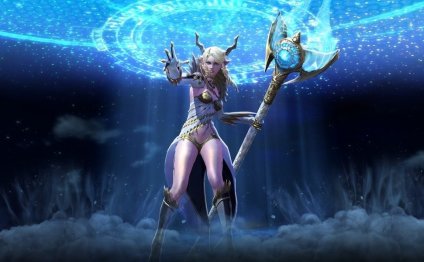 TERA MMO

The latest highly anticipated, massively multiplayer online role-playing game emerging from Seoul is the fantasy epic, TERA Online: The Exiled Realm of Arborea. Developed by a team of 180 at Bluehole Studio, the game stands out from the crowded MMORPG space thanks to its use of Unreal Engine 3 technology as well as the creative force behind this original game. Bluehole Studio was formed in March 2007 by serial entrepreneur Byung-Gyu Chang and the producer, lead game designer, lead programmer and art director of NCsoft's Lineage II, which also used Unreal Engine technology.
"Unreal Engine 3 is an excellent engine that a large majority of our developers had experience of with through previous games, " said Sung-joong Lew, lead client programmer at Bluehole Studio. "The Unreal Engine provides essential features like rendering expression and performance, as well as a variety and productivity of development tools. In addition, the technology's expandability is excellent. The engine's strong point is that features implemented during the development of Unreal Tournament 3 and Gears of War 2 were automatically applied to Unreal Engine 3, allowing developers direct access to the latest technology."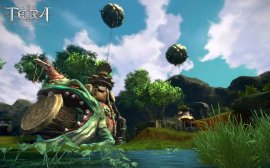 Shin-hyoung Im, technical art director on the game, said his team utilized UE3's Kismet and Matinee to create the game's opening cinematics. The engine's good modularization helped the team add features needed for first-person shooting without difficulties. Im added that UE3's well-formed development tools allowed the team to easily make additional resources.
There were early challenges in developing TERA back in 2007. Lew said his studio was concerned about the level of productivity for developers guaranteed by the game engine. But Unreal Engine 3 had well-organized development tools that allowed them to produce resources at the early stage of game development.
"We had to struggle with bugs at that stage on account of having used the engine at its immature development stage, " said Lew. "Also, it was hard to develop dynamically loading massive data with a vast terrain development tool for a MMORPG."
Ultimately, the team was able to get the most out of UE3 technology, thanks in part to the past experience of key members of the team, as well as help through the Unreal Development Network and later Epic Korea.
TERA Online is set in the fantasy world of Arborea, which Harns Kim, associate producer of the game, said was influenced by traditional fantasy worlds found in The Lord of the Rings and other fantasy stories and games like Blizzard's World of Warcraft, as well as ancient Greek and Roman mythology.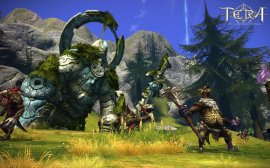 "The creator gods created the world, and their children waged war until all of them leave the world, " explained Kim. "While humans and other creatures are left on the earth, one of vanished gods escapes to a subterranean world and creates a new race. When this subterranean race raids the surface of the earth, the humans and creatures must unite to defeat them."
While the story will propel the action forward in this new MMORPG, what Kim believes gamers will gravitate towards is the non-targeting gameplay. The melee combat in this PC game is similar to Xbox 360 and PlayStation 3 gameplay in that a character's strike relies on range of attack. The long-range combat in TERA adds cross-hairs like first-person shooter games.
"TERA's highlight is its non-targeting battle mode, " said Lew. "The player can directly attack enemies without having to select each enemy, which is totally different from other MMORPGs out there on the market. This awesome feature will greatly improve the sense of reality and excitement of the game."
Lew added that the non-targeting battle system provides a more dynamic game experiences by using advanced hardware technology propelled by Unreal Engine 3. The team focused on this unique battle system because one of the core ideas driving this new game was to implement a console-inspired action gameplay style to the MMORPG genre. This feature alone separates TERA from anything else available today, including behemoths like World of Warcraft.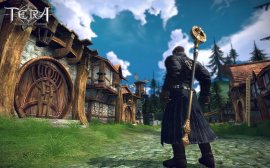 In addition to having a console feel in-game, the thing that anyone who watches the trailers or boots up the gameplay of TERA will experience first-hand is the amazing visuals that Unreal Engine 3 brings to the title. Whether a player is battling a race like the baraka or high elf or, playing classes like sorceress or priest, or taking on monsters like the fire destroyer or infernal beast, TERA boasts breathtaking visuals.
"First of all, we did our best to express the feel of character skins and various materials used in real costumes by utilizing features such as diffuse, normal, specular and specular power provided by standard phong shader of Unreal Engine, " explained Im. "And we tuned up the phong shader a little bit to make it express unique color impression for TERA. For this, character designers and technology artists have been working hard for quite a long time, and their efforts are still on-going."
And like many MMORPGs, TERA will tap into the creative power of the players. Every playable character can be completely customized to take advantage of Unreal Engine 3 visuals. Similar to intuitive and deep customization of World of Warcraft, TERA players can select face, hair, voice, clothing, weapons, gear and other options for each race. Additional details like skin color, hair color, tattoos beard, accessories and others are provided through material parameter adjustments.
"Productivity is the main concern in developing an online game like TERA, " said Lew. "So it is best to change the course that a large development team could develop resources of high volume and high quality rather than to induce up-to-date technology more in rendering. Unreal Engine 3 allowed technology artists to edit materials freely so that various visual looks could be produced."
Bluehole Studio was able to make use of Epic Games' Unreal Development Network. Lew said that the team benefited from the Unreal Engine 3 mailing list and the archived information from Epic and other Unreal developers.
"The difficulties we had were our development team's use of English and the low traffic speed on UDN web sites, " said Lew. "But the Epic Korea team has helped us with the English translation since they opened up its office."
While TERA Online was created over the past three years in Seoul, the game was designed for the global MMORPG market from the outset, which was one of the reasons Unreal Engine 3 was used.
"The Korean MMO market is very competitive, " said Kim. "The market anticipates emerging killer titles, with a focus on not just a few new elements but the overall quality of the games. We are developing TERA Online to the level where every such need is satisfied. From the early stage of development, we've targeted a global market for this new flagship franchise."
TERA releases in 2011 in Korea and worldwide in 2012, the latest in a growing list of top-tier MMORPGs that run on UE3 technology.
YOU MIGHT ALSO LIKE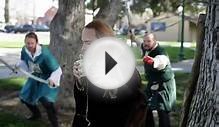 TERA - MMO dla prawdziwych twardzieli
Tera MMO #9 [german]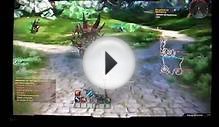 Gamescom 2010: Gameplay TERA MMO
Share this Post
Related posts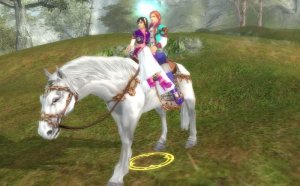 JANUARY 19, 2022
Move over, regular buildings. Some new kinds of constructions have hit your city and will change Elvenar's gameplay in unimaginable…
Read More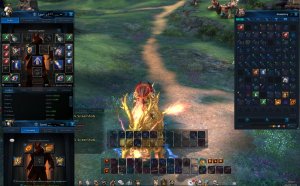 JANUARY 19, 2022
Though a standard user may have various privileges that can alter a system, the breadth of security clearances and accessible…
Read More