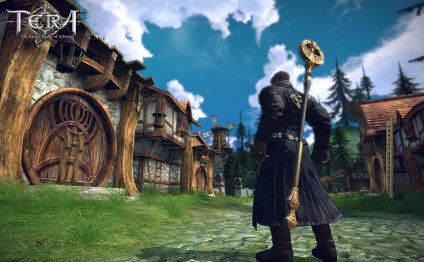 TERA Online game
The elves once lived lives dedicated to venerating nature and the gods. The "Children of Karas" maintained their forest homes in peace, but that changed when the conflicts of immortals destroyed their civilization and split a proud and powerful race into two factions. Now, only the "High Elves" remain.
After three thousand years of conquest, a force of allied races dealt the mighty high elf armies a devastating loss. After this rebuke, the elves withdrew from the world for a century of seclusion that only ended when the gates of Allemantheia opened to refugees fleeing the argon invasion. The world took notice when from those gates marched an army that fought for the lives of all mortal races.
Though the blood of elven soldiers bought their seat at the Valkyon Federation table, many among other races do not trust the elves' "New Way, " believing the desert city's walls conceal many secrets, and that the elves never gave up their conquering ways.
History
A hundred years ago, the high elves invaded the human territory of Essenia. The amani, poporis, and baraka stood with the humans, and broke the elven offensive.
It had been three thousand years since the elves had lost a war. This defeat reverberated through elven culture in a way thirty centuries of victories had not. They formed a new strategy: accommodate the changes sweeping through the world, and embrace the Valkyon Federation.
High Elves Today
Today the other races view elves with cautious optimism—within living memory they were at war with nearly everyone, yet their commitment to the federation is heartfelt and real. It is now the core of their very lives and their ancient culture. Each elf is expected to represent the entire race in their new philosophy of "forward, together and strong."
YOU MIGHT ALSO LIKE
Tera Online Game play low lvl :)
Tera Online Party Game play
TERA Online - First Official Game Trailer
Share this Post
Related posts
OCTOBER 02, 2023
Action-orientated fantasy-MMO switching to free-play model in February 2013 – Gameforge AG, one of the world's largest providers…
Read More
OCTOBER 02, 2023
Neverwinter is a new free-to-play MMO in the Dungeons And Dragons universe, sporting an action RPG flavor. We benchmark it…
Read More